In 2023 we will host in-person and virtual job fairs throughout the year. Participate and transform lives.

Use these events to:
Meet with recruiters
Meet with hiring managers
Learn more about the application process/timelines
Discover new career possibilities and development opportunities.
Visit miami.edu/careers to apply for open positions that match your skill set.     
---
 VIRTUAL HIRING EVENT 
SOCIAL WORKERS
TUESDAY, JUNE 6, 2023 - 9:00AM - 2:30 PM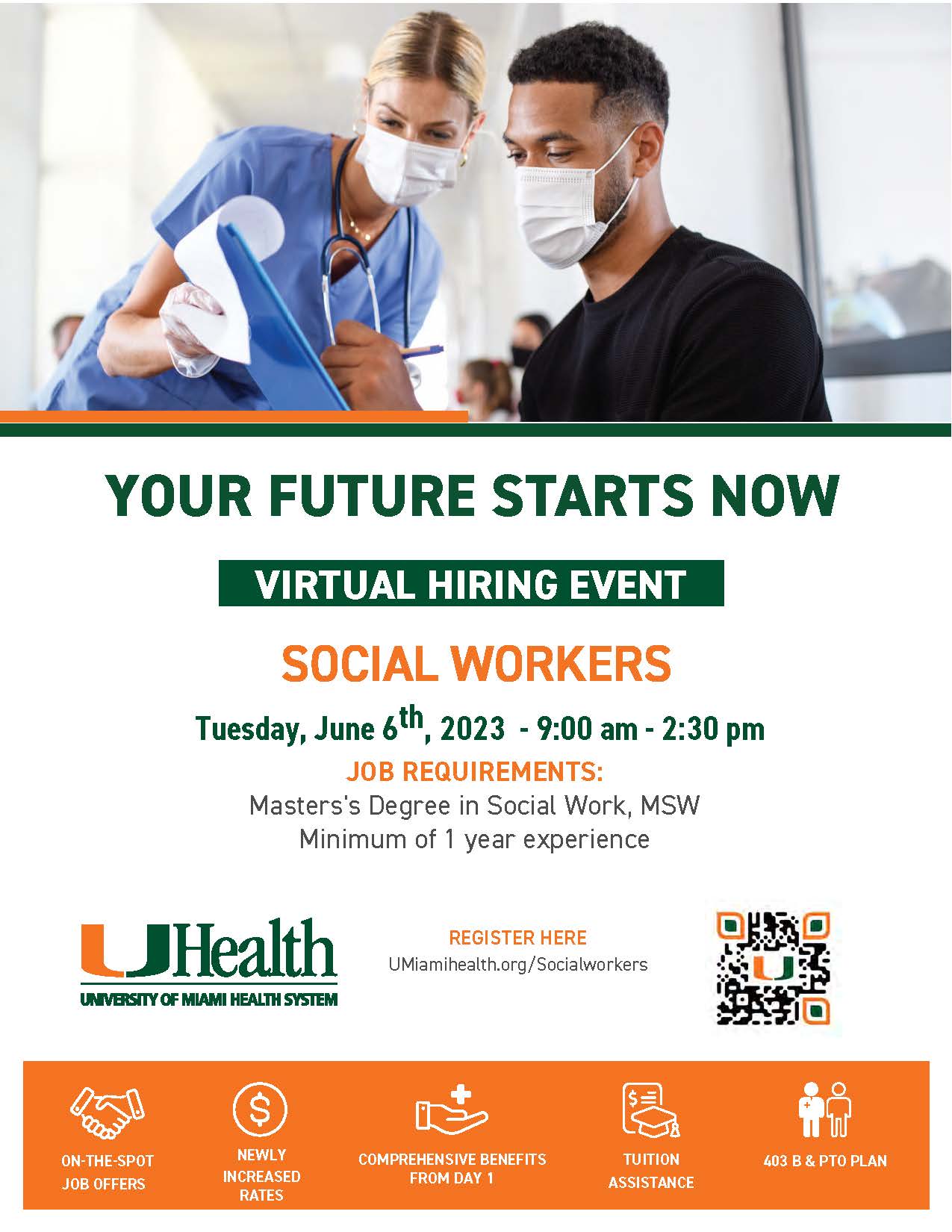 ---
 IN-PERSON HIRING EVENT 
ALLIED HEALTH
FRIDAY, JUNE 16, 2023 - 9:00AM - 4:00 PM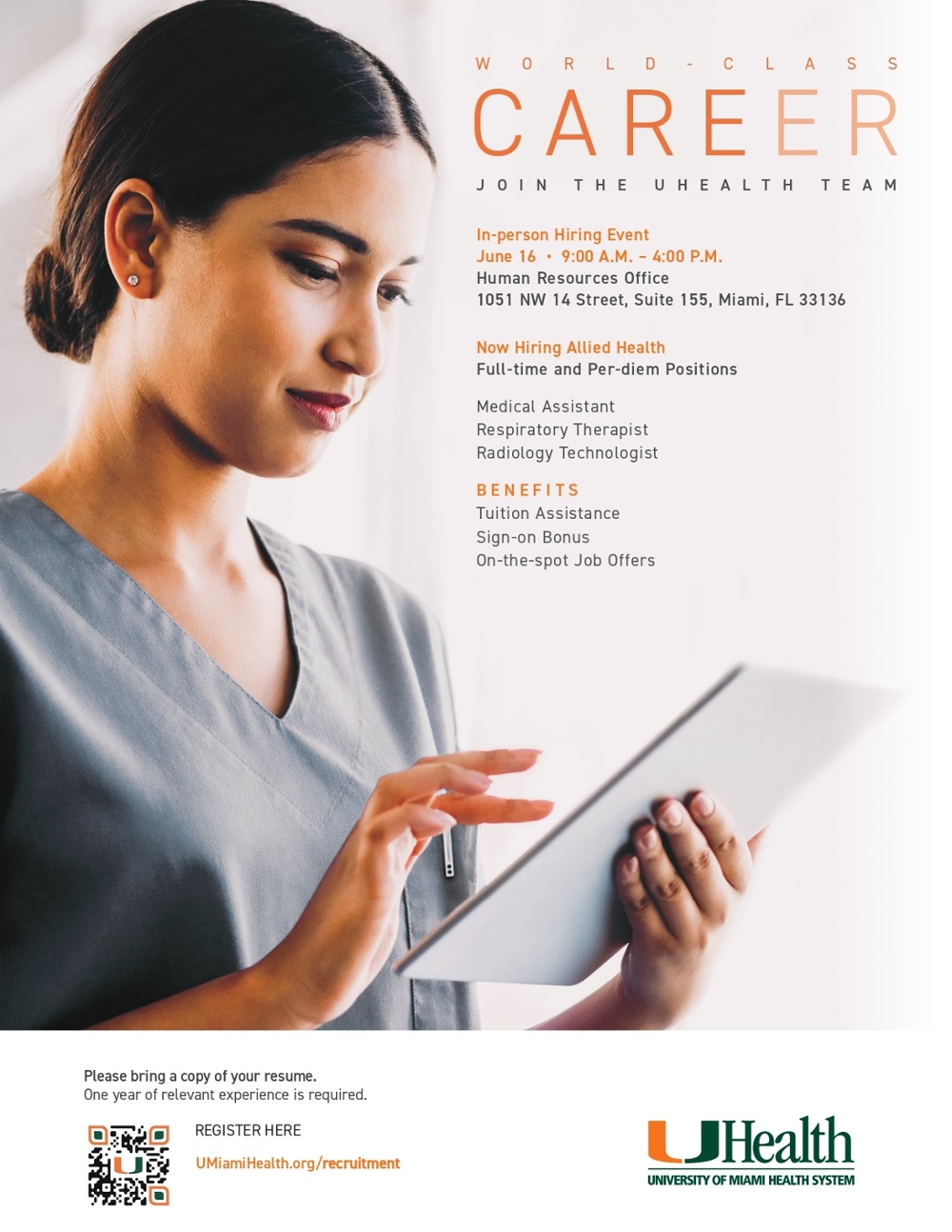 ---
IN-PERSON HIRING EVENT 
ALLIED HEALTH
FRIDAY, JUNE 23, 2023 - 9:00AM - 4:00 PM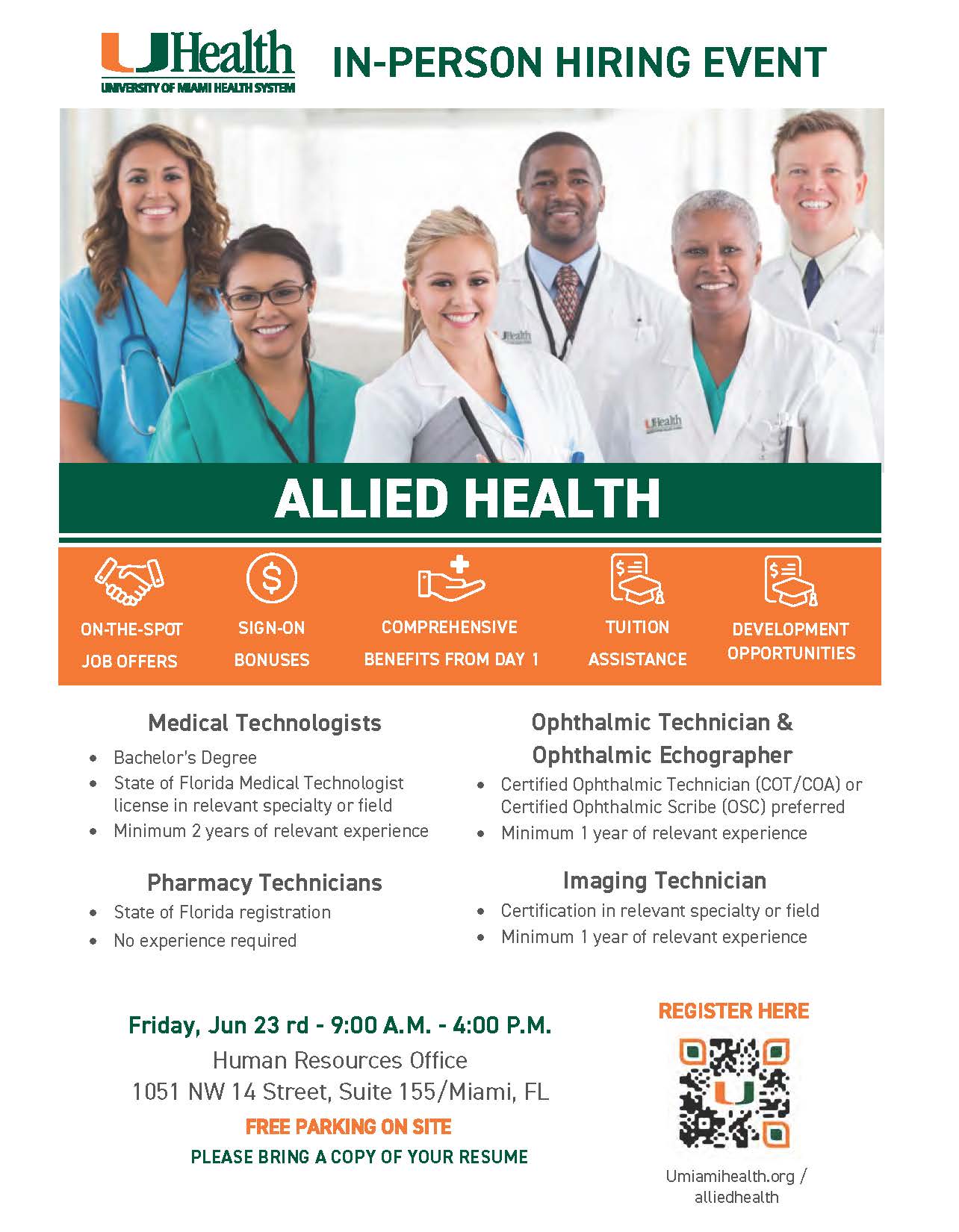 ---
VIRTUAL HIRING EVENT
SYLVESTER COMPREHENSIVE CANCER CENTER
 CHEMOTHERAPY INFUSION - REGISTERED NURSES 
WEDNESDAY, JUNE 28 , 2023 - 9:00AM - 4:00 PM
---
 IN-PERSON HIRING EVENT 
BASCOM PALMER EYE INSTITUTE
WEDNESDAY, JUNE 28 , 2023 - 9:00AM - 3:00 PM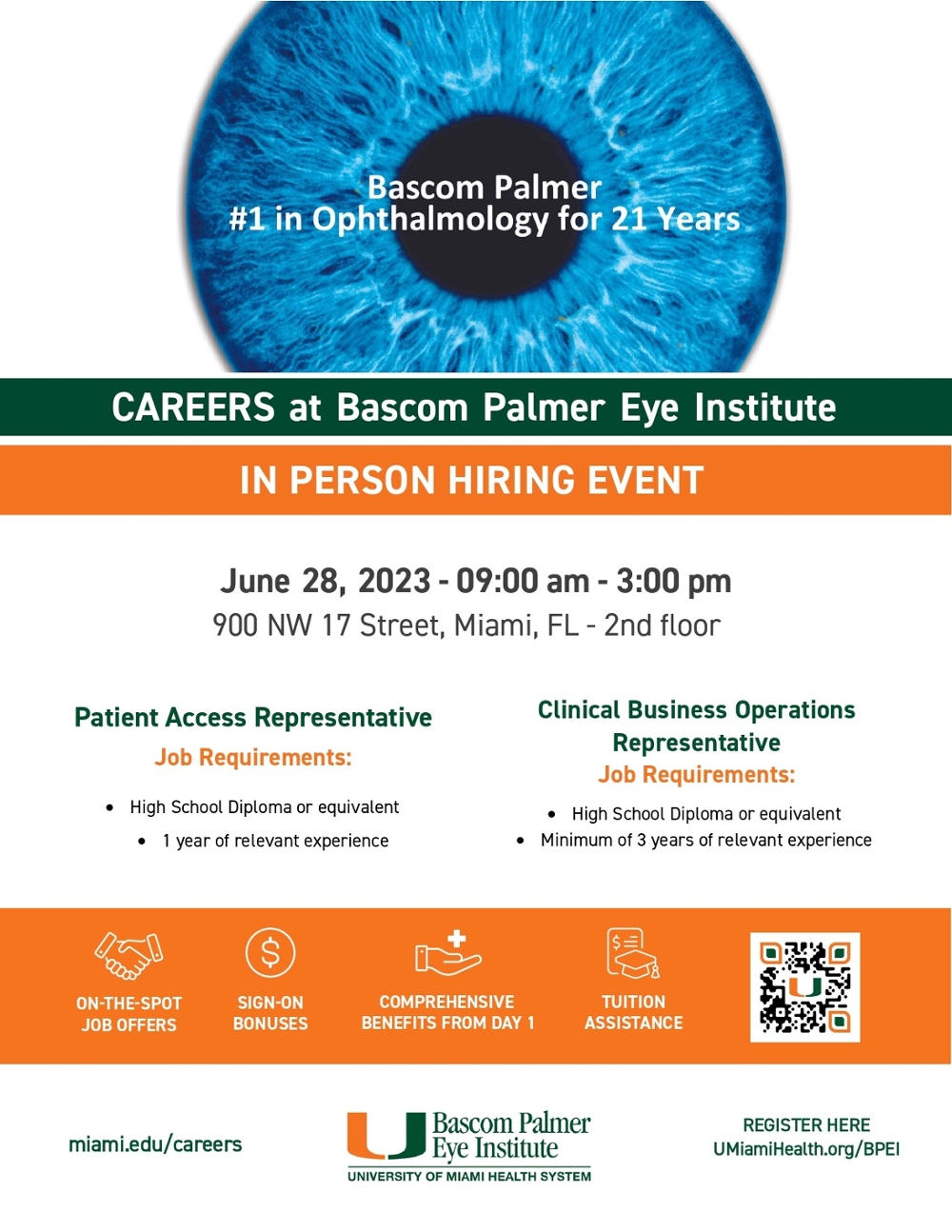 ---
WE ARE HIRING 
CERTIFIED REGISTERED NURSE ANESTHETIST - CRNA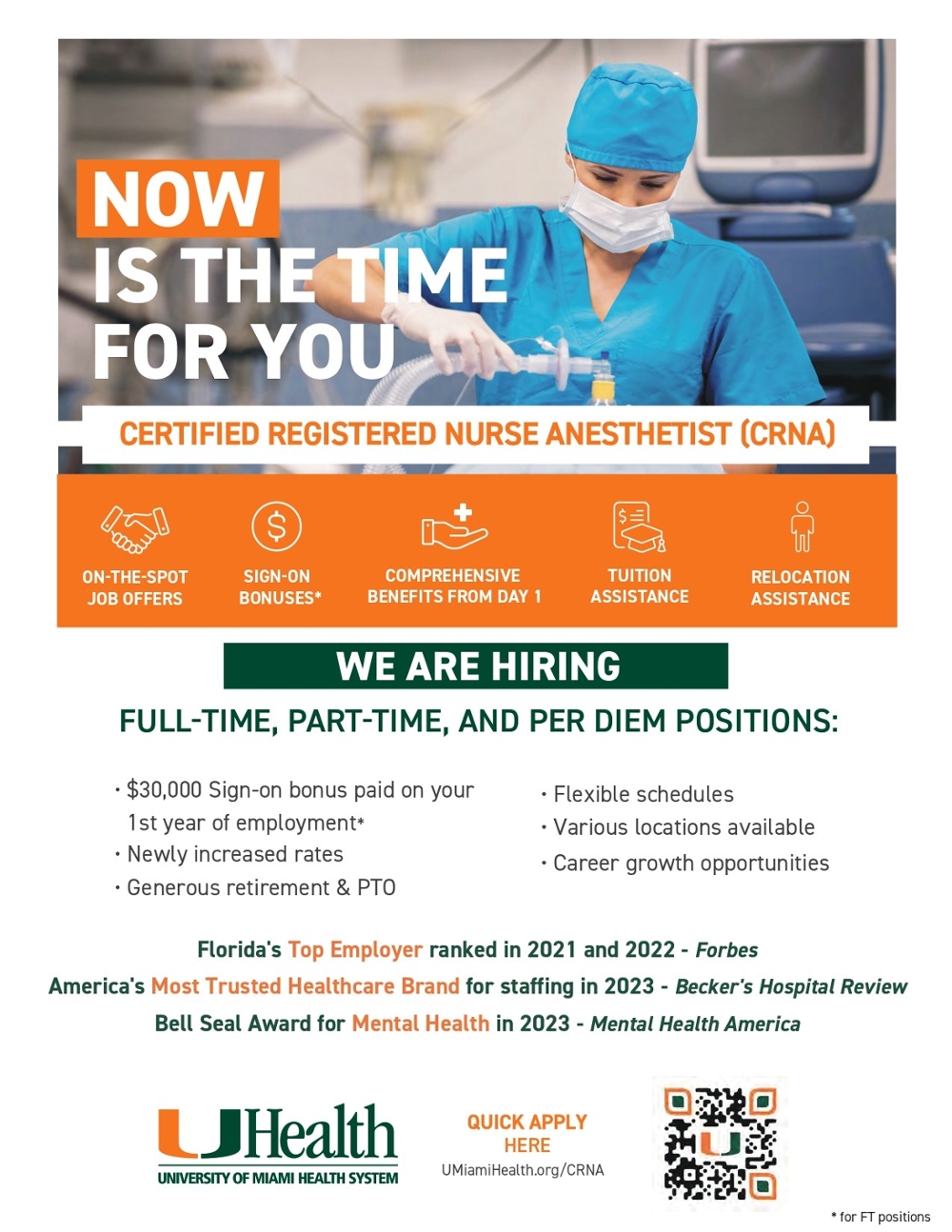 ---