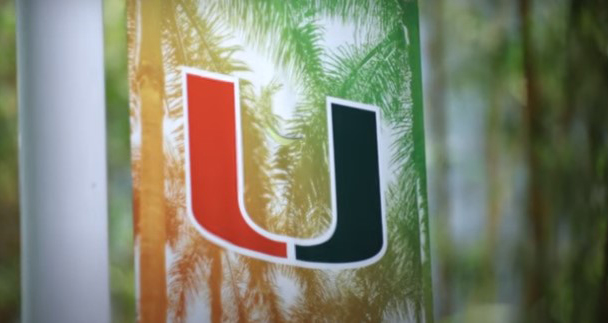 The Faculty & Staff Long Service Awards Ceremony celebrated those who have dedicated 25+ years of service to the University of Miami.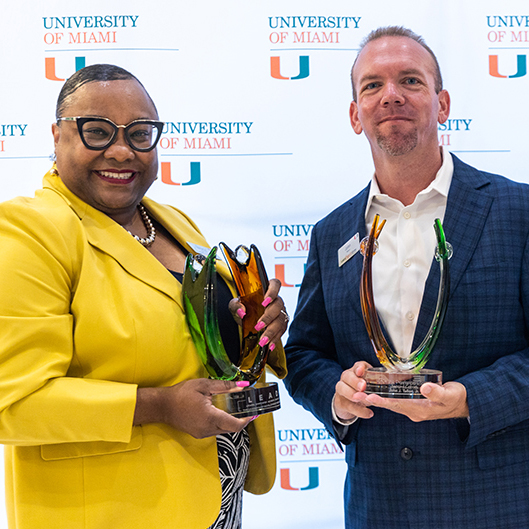 After an enriching and dynamic 18-month journey of transformative development activities, a distinguished group of 28 leaders recently celebrated their graduation from the LEADership Development Program (LEAD).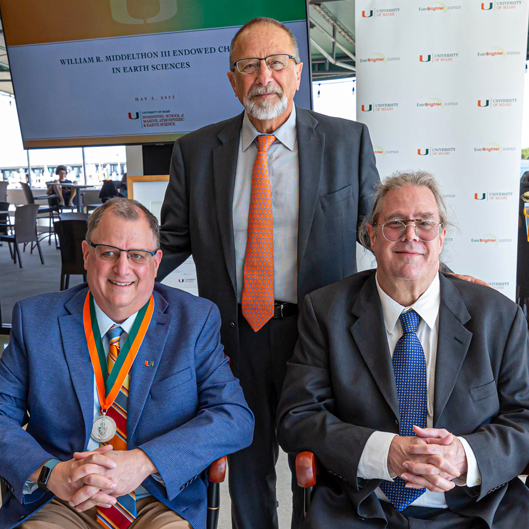 Ben Kirtman, professor of atmospheric sciences, was named the William R. Middelthon III Endowed Chair in Earth Sciences.
Diana Dean, nursing supervisor, Sylvester Comprehensive Cancer Center, was recognized by University leadership for her never-ending sensitivity and devotion for patients and members of the community.