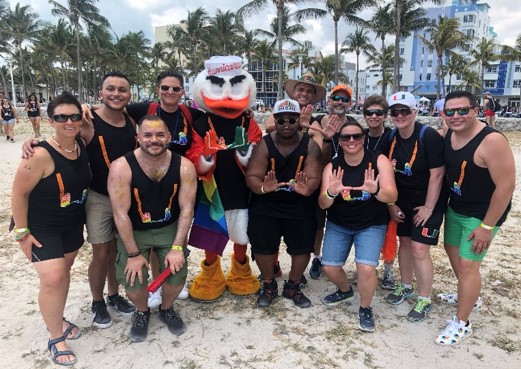 Established in 2013, The LGBTQ Faculty-Staff Network fosters inclusion and support of lesbian, gay, bisexual, transgender, and queer/questioning UM employees and their allies.
We aim to strengthen a culture of belonging for all faculty and staff, with particular focus on those vulnerable to marginalization as a result of their sexual orientation, gender identity, or gender expression.
Through education, advocacy, and a regular schedule of social engagement and networking programs, we reinforce our pride in the U and each other as a community of professionals committed to doing our best work as our authentic selves.
Upcoming Events
There are no events scheduled at this time. Stay tuned. 
Resources
Click here to access LGBTQ campus resources. 
Get Involved
Stay up to date on events by joining LGBTQ Faculty-Staff Network ListServ.
For questions email Meredith Camel at 
mcamel@miami.edu
Chair, LGBTQ Faculty and Staff Network