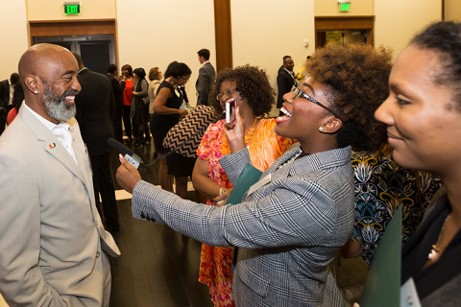 The Woodson-Williams-Marshall Association (WWMA) was started in 1973 by a group of dedicated Black administrators and faculty concerned with issues faced by Black students and employees at the University of Miami.
WWMA provides a space for Black faculty and staff to engage with one another and address issues relevant to the UM Black community.
Additionally, WWMA sponsors programs and events that support the Black student population and highlight the achievements of Black faculty and staff. 
More information is available at https://wwma.miami.edu/index.html
Get Involved
To learn more about WWMA, join the listserv, or to get involved, contact:
Tywan Martin, Associate Professor, Department of Kinesiology  t.martin@miami.edu
Renée Dickens Callan, Ed.D., Assistant Vice President, Student Life          rcallan@miami.edu